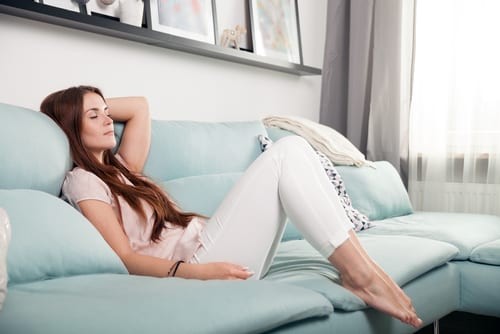 Few times of the year give surgical patients a better chance of a swift and convenient recovery than the holidays. There are many reasons for this, but let's focus on the most important one first. If you plan your recover for the holidays, you'll be ready to face the new year fit, fresh and looking your absolute best! Here are many more reasons why you should talk to Dr. Lickstein now if you've been considering having any procedure involving downtime.
The Holidays Are the Perfect Time for Downtime
Here a just a few reasons why the holidays make the perfect time for downtime. You have days off from work. You have family around. Friends, too. Your kids, if you have them, probably have lots of events that you or your loved ones can take them to, so they can have fun and you can rest with little to worry about.
Plus, there's a lot of distraction around the holidays. There's too much going on for anyone to notice you haven't been around much, or that you've just had surgery. If you don't want anyone to know, there probably won't be an easier time to keep your wraps under wraps. When you think about it, it re-ally is the perfect time to give yourself the gift of rejuvenation.
When everyone is making their New Year's Resolutions, you'll already have completed yours
Whether you're tired of looking at your tired eyelids, or it's finally time to have that mommy-makeover — think of how good you'll feel in early January when your surgery is done. Some problems you can't willpower away. Only surgery can address excess skin and fat, for example.
Yet having surgery when you have only a little time off from work can make for an uncomfortable, rushed and inconvenient recovery. Who can relax while the tasks pile up at work? And you most certain-ly don't want to "hurry up and recover." But by having surgery now, you can recover in comfort.
And what will be the point of surgery if you harm your results? Recovery is one of the most crucial as-pects of your procedure, and one that you will be largely responsible for. Ensure your success by giving yourself the time and resources you'll need to heal comfortably and well. You deserve it.
How about no downtime at all?
If you don't want any downtime at all, you have plenty of options, and you'll have more time to come in for your treatment during the holidays than at any other time of the year. Here are just a few no-downtime options to consider.
CoolSculpting
For the body, have CoolSculpting. It offers safe, permanent fat reduction in multiple body areas with no downtime. The treatment helps complete the results you've begun with a healthy lifestyle.
The Lickstein Lift
For the face, consider the Lickstein Lift. Through a carefully-crafted combination of fillers, laser and a personalized skin care regime, you can have most of the benefits of a facelift — with far less downtime.
Massage
Want to feel great with even less commitment? Have a full-body massage and walk out of our offices feeling like new. In 90 minutes or less, you can feel light, energized and rejuvenated.
Why You Should Choose Dr. Lickstein if You Live in the Palm Beach Gardens Area
Dr. Lickstein takes the most difficult cases, delivers on the most challenging surgeries and gives his pa-tients outstanding results, but the surgeon takes the most pride in offering his patients safe procedures that provide life-long satisfaction.
Dr. Lickstein takes a patient-focused approach that aids his understanding of his patients' concerns and helps ensure their desired outcomes. This is why so many patients consider him the choice for surgical or cosmetic treatments in Palm Beach and the surrounding areas.
Call Lickstein Plastic Surgery at 561-571-4000 and schedule your free consultation today. Let Dr. Lick-stein bring your best self to life before the New Year.