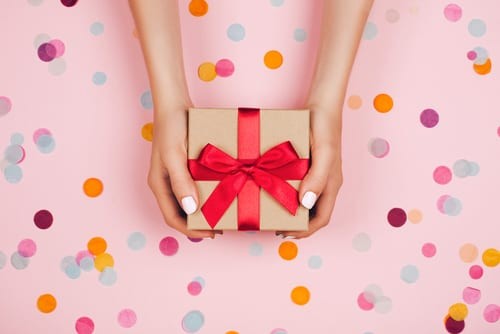 How can CoolSculpting help homeless, neglected and abused children find shelter, safety and families this holiday season?
Ask Dr. Lickstein.
You already know Dr. Lickstein cares about all his patients and their well-being. But it doesn't stop there.
Every Visit to Lickstein Plastic Surgery Supports Children in Need
Did you know that every visit you've made to Lickstein Plastic Surgery has already helped children in dire need? You may not have, and that tells you something about Dr. Lickstein.
Lickstein Plastic Surgery supports two charities which provide vital assistance to children in the Florida area and beyond — Place of Hope, and Jewish Adoption And Foster Care Options, or JAFCO.
The mission of these separate charities is quite simple — provide hope and homes for children who have been neglected or abused. You can learn more about how they help children here and here.
While you've already helped these organizations, here's how you can do even more during the holiday season.
Look great and give back during the 12 Days of Giveaways — now that's something you can feel great about!
Visit Lickstein Plastic Surgery between November and December to reward yourself and your loved ones with the gift of beauty, and enjoy any one of Dr. Lickstein's 12 Days of Giveaways specials.
What are the 12 Days of Giveaways? These are deep discounts given each day on our most popular treatments. A different treatment is featured each day, and everyone who makes an appointment in advance will be able to enjoy these deals along with wine, bubbly, hors d'oeuvres, raffles, demonstrations and more.
And remember, a part of every dollar you spend at Lickstein Plastic Surgery is making a difference.
Pick your day, your treatment and your reward
Over 12 days in November and December, you can spruce up your look for the holidays, save money and help children in need. Here are the treatments and the discounts offered.
The 12 Days of Giveaways!
SkinMedica, 10 percent off
CoolSculpting, buy 3 sessions, get 1 free
Laser treatments, including BBL and Halo, 25 percent off
Botox, buy 2 areas, get 1 free
Galderma, buy 2, get 1 free, or, buy 1 syringe and get the second 50 percent off
Love Your Lips!, 1 Juvederm syringe earns you 1/2 Volbella syringe
Massage & Nova Lashes, $15 off 60 minutes or $25 off 90 minutes
Second Laser Treatments day, including BBL and Halo, 25 percent off
Voluma, Volbella & Vollure, buy 1, get 50 percent off the second
HydraFacial, Salt Facial and Image skincare products, buy 1, get 1 free
Kybella, buy 1, get 1 50 percent off
Second CoolSculpting day, buy 3 sessions, get 1 free
But you can give back all year round!
That's right, when you spoil yourself, you'll not only get the best deals on the treatments you already have, but you'll also get to give a little extra back to your community just by visiting.
For example, if you have CoolSculpting during the 12 Days of Giveaways, 10 percent of all proceeds will go directly to Place of Hope and JAFCO, split equally. 10 percent can make a big difference in the lives of children who have so little. What better way to celebrate the holidays than that?
Why Dr. Lickstein Is Your Best Choice if You Live in the Palm Beach Gardens Area
Dr. Lickstein of Lickstein Plastic Surgery takes the most difficult cases, performs the most challenging surgeries and delivers patients outstanding results. In fact, offering his patients safe procedures with high, life-changing satisfaction motivate him the most.
Dr. Lickstein believes in a consultative, patient-focused approach that fosters understanding and makes his patients' desired outcomes possible. This philosophy makes him the go-to choice for surgical or cosmetic treatments in the Palm Beach area.
Call Lickstein Plastic Surgery today at 561-571-4000 to schedule your appointment, and let Dr. Lickstein bring your best self to life safely.