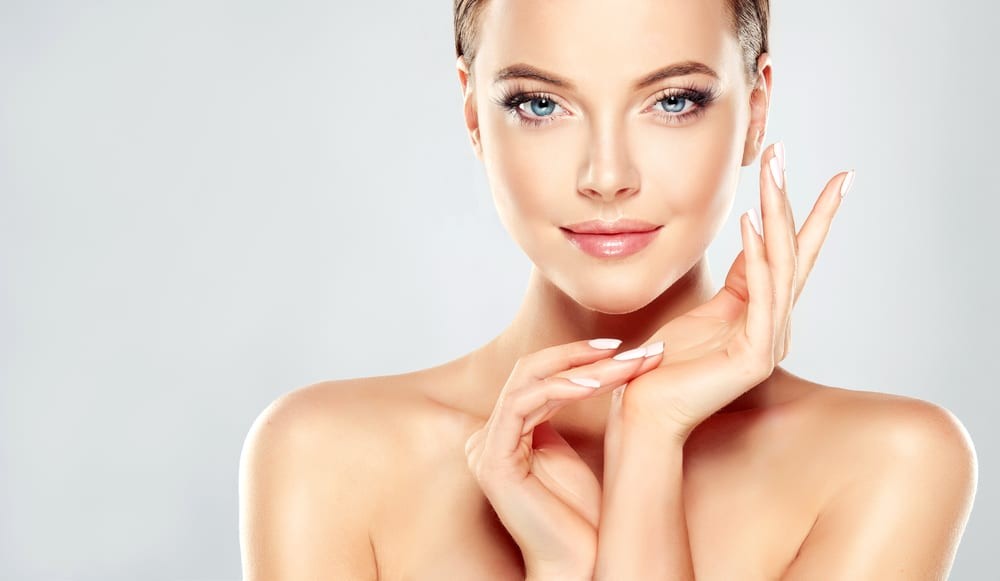 Do you want visible and long-lasting facial rejuvenation without surgery? Then you want to consider the Lickstein Lift®. Sooner or later, everyone begins to develop and display the early signs of aging such as a loss of facial volume, and the development of skin laxity and lines like wrinkles and facial folds. Many of these features can't be hidden easily or well with cosmetics even if you wear them.
While aging can't be stopped, you can slow it down and in many cases even reverse visible signs while enjoying results that last. Though more severe signs of aging may require surgery, many early or moderate aging signs do not, and you also have a wealth of options to choose from to enjoy facial rejuvenation now.
To make the process of facial rejuvenation easier, Lickstein Plastic Surgery offers the Lickstein Lift®, a proprietary combination of treatments which rejuvenate the face and give you great results without surgery. With the Lickstein Lift®, Dr. Lickstein can also finely control the amount of rejuvenation you receive so you can enjoy a fresh, healthy look that doesn't appear overdone.
What treatments does the Lickstein Lift® include?
The Lickstein Lift® includes a combination of treatments to combat the various signs of early facial aging which most patients experience. Dr. Lickstein's proprietary treatment includes three main phases which each rejuvenate the skin in different ways.
The first phase of treatment improves the skin's surface and includes a HydraFacial or Salt Facial which helps to remove toxins from the skin and prepares it for your subsequent treatments.
The next phase addresses facial volume, rejuvenating the face by improving facial volume where it is desirable and reducing it where it is undesirable. This phase uses dermal fillers, such as Voluma or Volbella to revolumize your skin, or Kybella to eliminate unwanted fat.
The third phase improves facial skin texture and tone through a hybrid fractional laser treatment, the Halo. The Halo laser treatment builds upon the facial care foundation you have already received and continues to improve the skin over the following months. A tailored skin care regimen, tailored to your skin type, maximizes the benefits of all the treatments you receive.
What makes the Lickstein Lift® so effective?
Much like a facelift, the Lickstein Lift® answers many facial aging signs simultaneously, providing substantive and long-lasting rejuvenation; however, the Lickstein Lift® does not involve surgery, allowing patients to enjoy the benefits of a facelift without surgery.
Further, each of the components of the Lickstein Lift® builds on the others, so the net result does more, provides better results and lasts longer than having any single one of the procedures on their own. Finally, the skin care regimen especially determined for your skin will continue to improve your skin on a daily basis, further sustaining your results.
Do I qualify for the Lickstein Lift®?
The Lickstein Lift® is not for everyone. If you have severe signs of facial aging, you have many other facial rejuvenation options to consider, and Dr. Lickstein can help you address your concerns in a way that fits with your preferences and your lifestyle.
However, if you have early to moderate signs of facial aging, prefer not to pursue a surgical option and have reasonable expectations about the type and length of benefits you can receive from these non-invasive treatments, you should schedule an appointment with Dr. Lickstein to discuss your candidacy for the Lickstein Lift® today.
What results can I expect from the Lickstein Lift®?
The Lickstein Lift®'s combination of treatments can rehydrate and revolumize the face, slim areas where facial fat ages you (such as under the chin) and significantly improve the tone, texture and elasticity of your skin. These treatments together can last several months, and you will continue to see improvements in your skin in the months following your initial treatment sessions. While all of the treatments provide long-lasting solutions for facial aging signs, of course, we cannot stop aging, so regular follow-ups will be necessary to maintain your results.
Why trust Dr. Lickstein with your facial rejuvenation and the Lickstein Lift®?
Dr. Lickstein prides himself on his ability to perform the most challenging and demanding surgeries successfully, and he takes deep satisfaction in knowing that his patients will enjoy not only their final look but also the renewed self-confidence their look will help bring to all aspects of their lives.
Dr. Lickstein believes all his patients are best served by a consultative which focuses on understanding their needs and desired look so that they get the outcome they want.
You can explore many options — both surgical and non-surgical — during your consultation with Dr. Lickstein to address a wide range of skin concerns on the face and body. You can safely improve many aging symptoms, comfortably and effectively and achieve your ideal look at Lickstein Plastic Surgery.
Call Dr. Lickstein today to schedule your in-person consultation. You can reach our offices at 561-571-4000. Don't wait until it's too late. Call and get the Lickstein Lift® now!